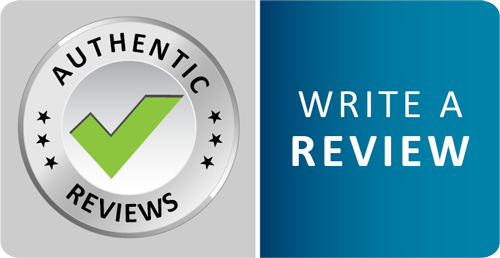 Customer Testimonials for Lincoln Road Autoplex
REGINA K -
2015 NISSAN ALTIMA
Very Helpful! They went out of their way and stayed late on a Saturday so I could get my car. I had been looking for a car for a couple of years and I'm excited and very pleased with this dealership. They made my experience very easy!
ZACK GUIDROX -
2015 BUICK ENCLAVE
I will recommend this dealership to anyone. Very easy to deal with. Website is user friendly and David Moore went over and beyond to assist us. Our experience with this business was very pleasant. Will do business in the future!!!
KENDRA -
2013 GMC YUKON XL
My Experience with Lincoln Road Autoplex was great! David really helped me find the best deal for my new vehicle and they had what I was looking for. I would recommend anyone to visit David if you are looking for a great vehicle and price! Thank You David for helping me find a great vehicle!!
ROBERT AND DONNA G -
2015 GMC ACADIA
This was a most pleasant car buying experience1. David Moore was true to his word on all he said he would do. Love my2015GMC Acadia,denali wanted white got a white one with low mileage, these are good guys, look'em up for your next used vehicle I highly recommend Lincoln road autoplex.
Jimmie M -
2016 MAZDA CX-5
EXCELLENT SERVICE WITH A KNOWLEDGEABLE STAFF. I AM A REPEAT CUSTOMER AND CONTINUE TO BE PLEASED WITH THIS DEALERSHIP!!
Brock M -
2013 TOYOTA 4RUNNER
This is my 2nd Vehicle that I have purchased from Lincoln Road AutoPlex and I have had Great Service and Experience Every time! The Personnel is very Nice and Friendly to deal with. I will be Purchasing future vehicles from them as well! Nate has always been helpful, honest and reliable with each purchase. Highly Recommend!! Great Bunch of Guys and you too Karen!
D. Dorthc -
2017 Toyota Camry
We have bought Several Vehicles from Lincoln Road AutoPlex and they always do a great Job!! Thanks Guys!! We'll be back again!!
C LAMBERT -
2012 INFINITY FX35
THE EASIEST PROCESS OF PURCHASING A VEHICLE THAT I'VE EVER EXPERIENCED.
A GUY -
2003 LINCOLN TOWN CAR
THEY DO HONEST BUSINESS, AND HAVE TRULY BEEN A BLESSING IN MY LIFE!!
C DEAL -
2016 CHEVY IMPALA
ABSOLUTELY LOVE MY IMPALA I GOT FROM HERE!! THE PEOPLE WHO WORK HERE ARE SO HELPFUL AND NICE!! I WENT TO MANY PLACES BUT LINCOLN ROAD AUTOPLEX WAS THE MOST FRIENDLY PLACE I SHOPPED!!
A LOTT -
2012 LEXUS IS 250
AN AMAZING PLACE WHERE KINDNESS AND CUSTOMER SERVICE ARE TOP NOTCH!! LOVE MY NEW CAR!! THANK YOU BRYANT COX!!
J FAIRLEY -
2010 CADILLAC ESCALADE
DAVID MOORE WAS A GREAT SALESPERSON. I WOULD RECOMMEND THIS PLACE TO ANYONE!!
C. HENDERSON -
2009 JEEP WRANGLER
DAVID WAS AMAZING!! HE WAS A PLEASURE TO WORK WITH!!! WE WILL BE BACK!!!
J GRAVES -
2011 INFINITY QX56
MY WIFE LOVES HER QX56. THE STAFF WAS VERY FRIENDLY AND HELPFUL WITH THE PROCESS AND THEY MADE IT EASY!! OVERALL AN ENJOYABLE EXPERIENCE
D. DUFF -
2014 CHEVY IMPALA
THEY HAVE VERY GOOD COMMUNICATION SKILLS ..... ALSO THEY WILL HELP YOU GET THE CAR YOU WANT AND THEY STAND BEHIND THEIR WARRANTY!! THEY ARE THE BEST!!!!
F. SMITH -
2006` FORD F150
A GREAT PLACE TO BUY A VEHICLE! GO SEE MR DAVID HE'LL DO WHATEVER HE CAN TO HELP YOU!! I WOULD DO IT AGAIN!!
B. CAUSEY -
2015 NISSAN ALTIMA
I LOOKED FOR A CAR FOR MONTHS WITH WHAT I HAD TO PUT DOWN AND I COULDN'T FIND ANY DEALERSHIP TO WORK WITH ME. I CAME HERE AND THEY FOUND ME A 2015 NISSAN ALTIMA!!! I'M SO APPRECIATIVE THAT THEY ARE AROUND. THANK YOU GUYS!!
D. SMITH -
2010 LINCOLN MKS
I RECENTLY PURCHASED A CAR FROM HERE AND I AM SO SATISFIED. GREAT CUSTOMER SERVICE, HAD ALL THE RIGHT ANSWERS TO MY QUESTIONS. THANKS AGAIN!! I WILL BE DOING BUSINESS WITH YOU GUYS AGAIN!!
D. OLIVER -
2015 TOYOTA CAMRY
GREAT DEALERSHIP TO DEAL WITH!! VERY FRIENDLY PEOPLE. THANKS DAVID FOR MAKING MY PURCHASE OF MY NEW 2015 CAMRY EASY!!